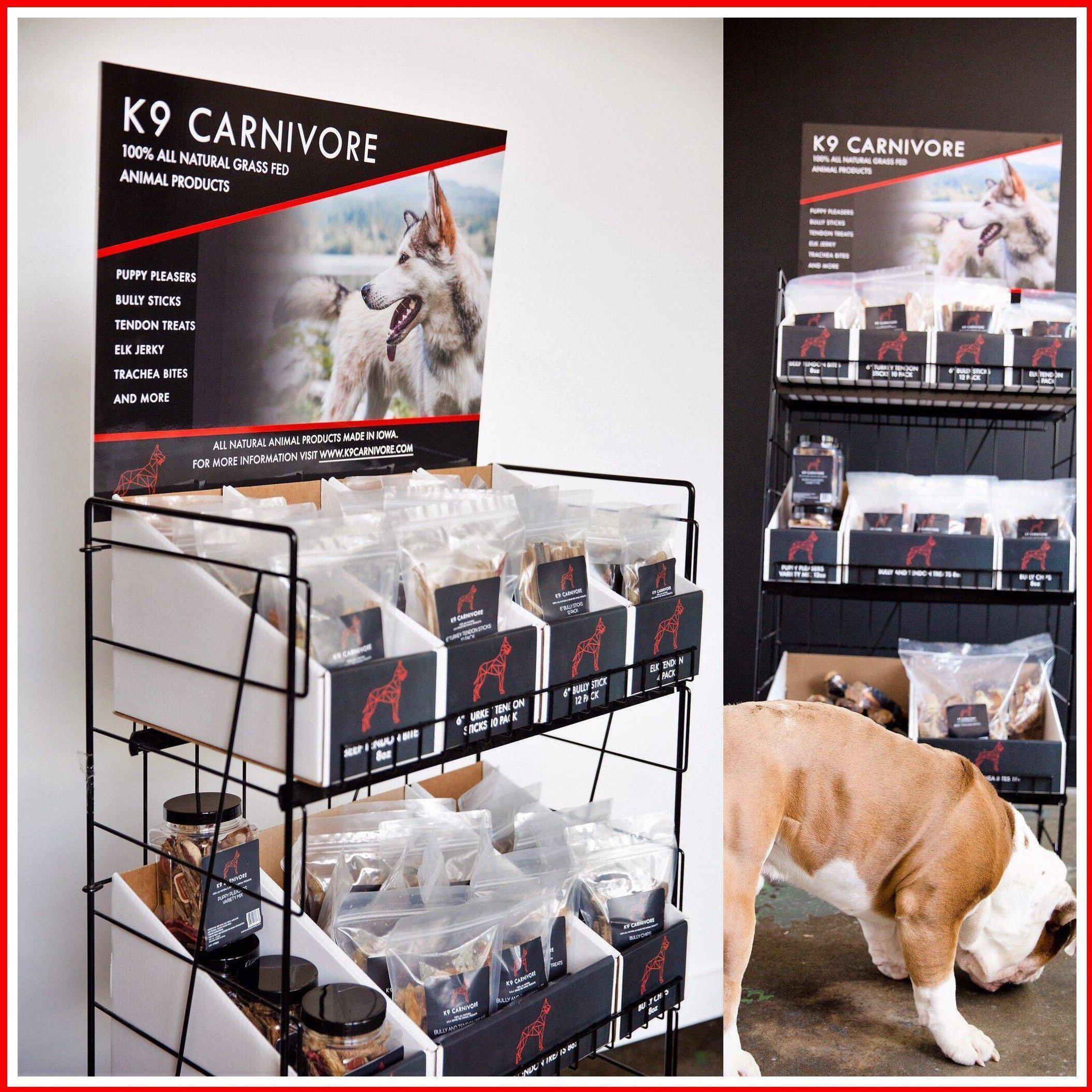 WELCOME TO K9 CARNIVORE
K9 CARNIVORE was founded in early 2017 in West Des Moines, Iowa with the goal to manufacture premium – 100% All Natural – Free Range – Grass Fed dog bones, treats, and chews at an affordable price to the consumer by essentially being top management throughout the entire supply chain. We source the majority of all our animal products from right here in the U.S.A. and some select products, such as the bully products, from South America as well. Nowhere else! That is simply our guarantee and commitment to our loyal customers and they're beloved dogs. Everything is 100% USDA certified and inspected. All products are a single ingredient with absolutely no added hormones, chemicals, or preservatives. The real thing. 100% fully digestible and safe for any breed of dog to consume and enjoy!
We know that dogs are evolved from canine predators, and that wolves are some of their closest relations.It therefore makes sense that dogs are instinctively drawn to the natural, grass-fed, free range animal products their ancestors have been eating for thousands of years – it is in their DNA.
At K9 CARNIVORE, we strive to provide just that. A healthy treat for your dog that promotes a healthy lifestyle, promotes a healthy diet, dog vitality& happy living, and optimizes the overall quality of life.All our dog treats are grass fed, free range animal products sourced from the best farms in the united states. We have strict manufacturing processes so we can guarantee the best quality,and require documentation from all our vendors. This is the only way we can ensure that what you are buying is not only a tasty quality dog product, but a quality and highly nutritious product for your pet as well.Above all else, we value customer satisfaction and do our best to ensure that you and your beloved companion are completely happy and satisfied.
THE K9 PROVEN PROCESS
Sign NDA (non-disclosure agreement) - Finalize packaging and formula
Send item to production - Your item arrives delivered to distributions site
FEATURED PRODUCTS
---
K9 CARNIVORE Turkey Tendons for Dogs
Turkey Tendons for Dogs | Customer Review
Turkey Tendon (20 pack) Overview
Turkey Tendon (20 pack) | Customer Review
Natural Pet Treats
Life can become more fun if you have the best quality of single ingredient chew treats & bones
Click to view
Interested in becoming an Independent Online K9 CARNIVORE Sales Affiliate?
click and sign up
Follow us on Social Media
Make a Donation and Help Support our Animal Shelters:
ARL of Iowa  &  Patriots for Pets
Click to Donate